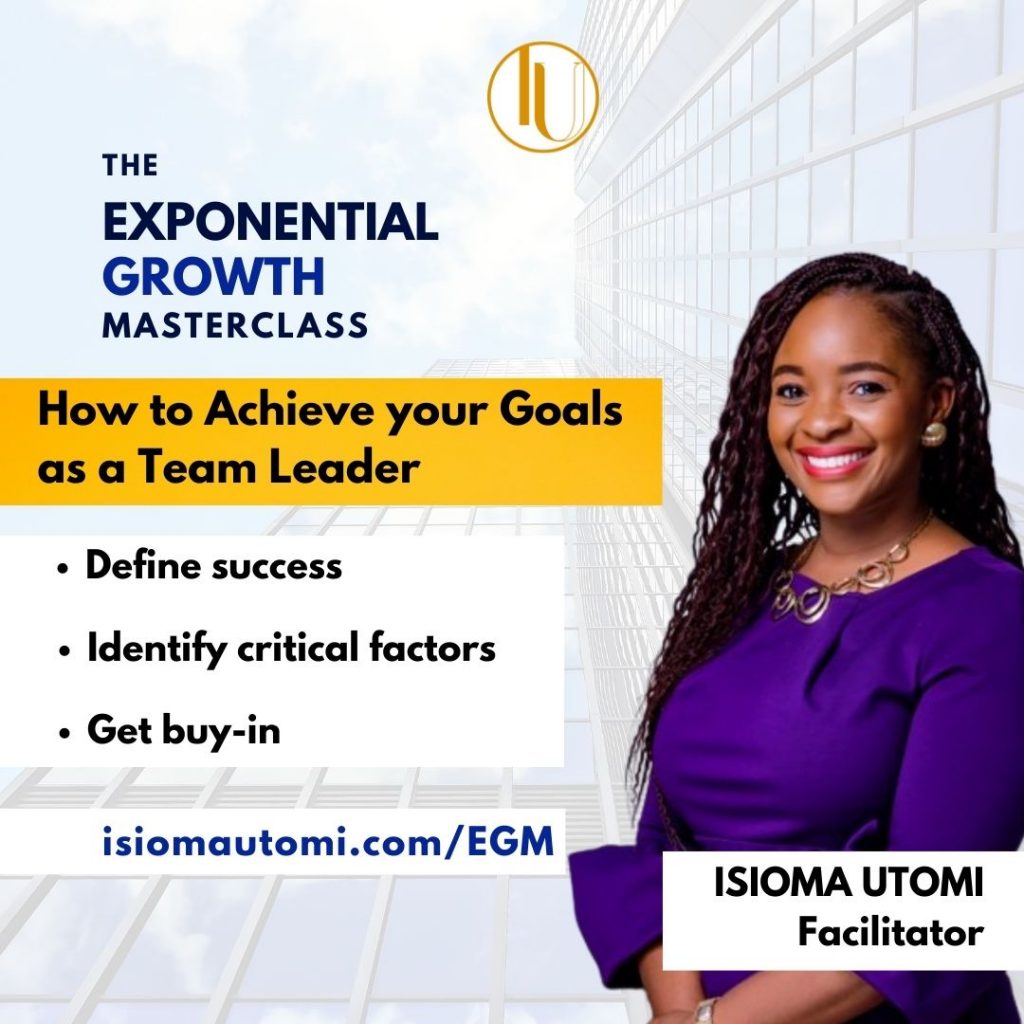 Are you on track to achieve your goals?
Do you have outstanding goals and KPIs that seem daunting?
Does your success depend on the performance of others? Colleagues, business partners or direct reports?
Would you like to have a blueprint for coordinating people and resources to better achieve your desired outcomes?
This program is ideal for team leaders, managers & entrepreneurs who want to manage people and resources more effectively for maximum impact.
The Exponential Growth Masterclass Is Right for You If You are…
TIRED of delivering work that is below your standards

READY to take your team's performance to the next level
WILLING to adopt innovative tools and techniques for problem-solving to achieve your goals
If you want to achieve your business goals, this masterclass is for you!
Design your own System for Success
Discover your path to exponential growth using the proprietary Exponential Growth Map which combines proven tools from Six Sigma and design thinking with leadership best practices.
In the curriculum, participants learn how to:
Define Success and set SMART goals
Identify critical factors for success
Get buy-in from stakeholders
Discover your Path to Exponential Growth
A 3-day interactive virtual workshop designed to help you organise people and resources more effectively to achieve your goals
Date: 14th-16th February 2023 (Tuesday – Thursday)
Time: 6pm WAT / 12pm ET (1hr daily)
On-demand content
+
LIVE coaching office hours
+
BONUS: Networking session
+
BONUS: Workbook guide
Course Value: $1200
Regular price: $197
Early bird price: $97
Sign up before February 10 to receive the early bird deal!
Testimonials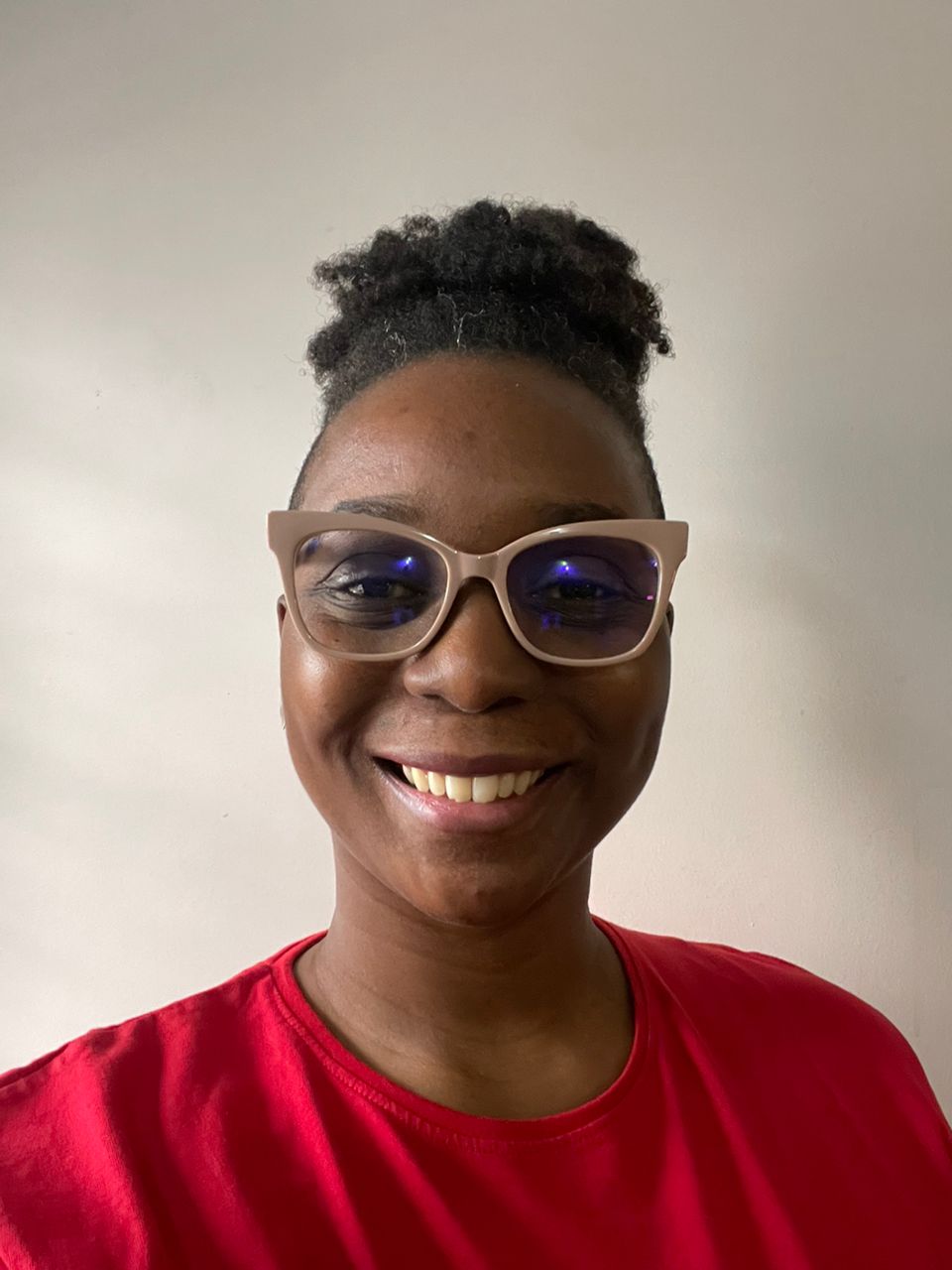 "I'm a small business owner and architectural designer. I had been feeling stuck and was unsure how to go about growing my business and progressing with my career goals. The exponential growth masterclass helped me set realistic goals and illuminated ways I could go about achieving them. It has inspired me and given me the tools to move my business to the next level."
– Obiamaka O.
"Using these tools we could break down things that seemed very difficult and make them smaller so you can actually measure your progress"
– Sonni L.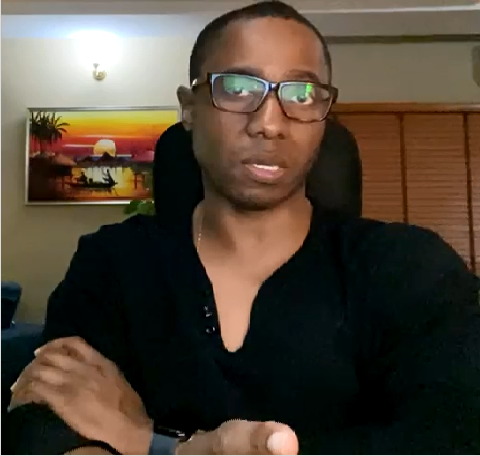 "Got great value from the breakout sessions which provided the opportunity to practice and refine the framework"
Uduak N. (Project Manager)
"Very interactive"
Olajumoke B. (Policy advisor)
"Content was straightforward and easy to digest"
Modupe D. (Operations leader)
Move Confidently Toward your Goals
Get CLARITY on what you need to be successful at work.
Develop a DATA-DRIVEN APPROACH to decision-making.
Leverage tools to get BUY-IN from stakeholders and achieve your goals.
YES, I WANT TO JOIN THE EXPONENTIAL GROWTH MASTERCLASS
You can also pay with card or via bank transfer in Naira
Help your people plan for success!
For group rates or other enquiries, email: info@isiomautomi.com
About Me:
ISIOMA UTOMI
Isioma Utomi is the CEO of Catalyst Experience Solutions and the founder of The Performance Upgrade Lab. Early in her career, she gained experience utilizing Six Sigma quality methodology and Lean tools to improve efficiency in Fortune 500 companies through data-driven processes. From there, she developed expertise in helping leaders think more strategically about talent development, innovation and customer experience as key drivers for sustainable growth. She is passionate about helping business owners build successful teams.
A Salzburg Global fellow, she promotes diversity in business and tech communities through events such as the Women Who Launch summit at Lagos Startup Week and supports achieving sustainable development goals for youth and women.
She has a B.Sc. in Mechanical Engineering from Boston University and a Masters degree in Digital Media from Northeastern University.
Follow me on LinkedIn
.