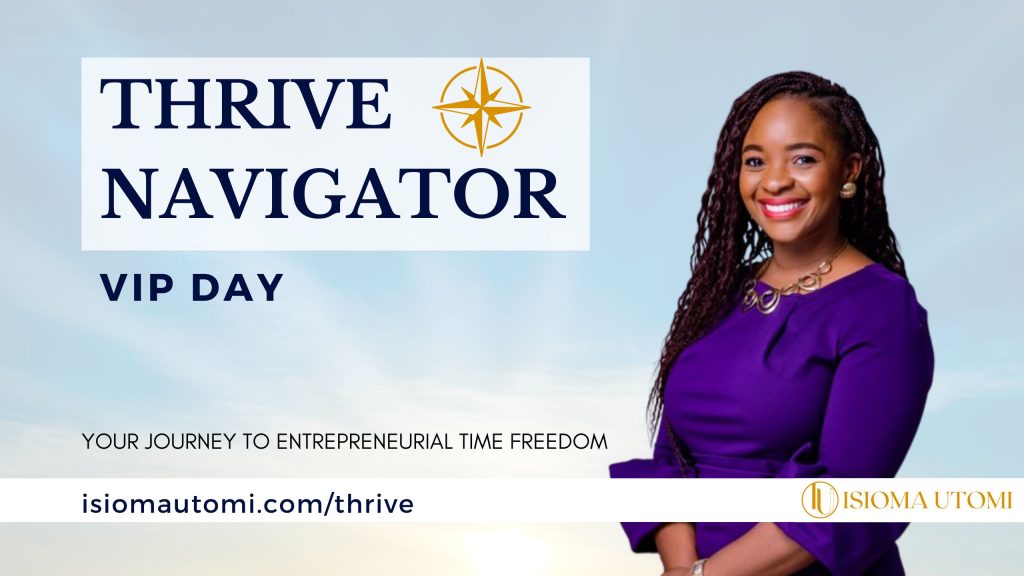 Are You Drowning in Your Own Success?
You started your business with a dream. A dream of freedom, growth, and making an impact through your work. But lately, it feels more like a never-ending to-do list. Deadlines missed, opportunities lost, and that dream? It's buried under the weight of managing, not growing, your business.
You're not alone. Many passionate entrepreneurs find themselves trapped in the very success they've built. They miss family events, neglect their health, and the stress? It's overwhelming.
But what if you could reclaim your time, refocus on your vision, and reignite that entrepreneurial passion?
Introducing:
Thrive Navigator VIP Experience
A one-day intensive designed to transform your relationship with time, so you can fall in love with your business all over again.
What You'll Gain:
Time Assessment: Dive deep into your daily routines. Identify time-drains and inefficiencies that are holding you back.
Effective Delegation: You don't have to do it all. Learn the art of strategic delegation, and watch your business soar without burning out.
Efficiency Techniques: Master the methods that'll help you do more in less time. It's not about working harder; it's about working smarter.
Setting Boundaries: Your personal life matters. Discover how to draw the line between work and play, ensuring both thrive.
Embracing Innovation: Clear the clutter from your mind. Create space for fresh ideas, innovation, and strategic thinking.
Financial Growth: With newfound time and focus, attract more clients and see your revenue climb.
Rediscover Why You Started
Remember the passion, the drive, the reason you embarked on this entrepreneurial journey? It's time to bring that back. With Thrive Navigator, you won't just manage your business; you'll lead it. Strategically. Passionately. Successfully.
Your Time is Precious. Let's Make the Most of It.
Join us for the Thrive Navigator VIP Experience. Transform your business, reclaim your life, and set out on the journey to true entrepreneurial time freedom.
Limited spots available. Book your VIP experience today and take the first step towards a brighter, balanced tomorrow.
How It Works:
Your Path to Time Freedom
1. Kickoff Call (90 minutes):
Before we dive deep, we'll start with a comprehensive 90-minute call. This is where we'll understand your unique challenges, aspirations, and the vision you hold for your business. It sets the stage for a transformative VIP experience.
2. Personalized Day-Long Intensive:
This isn't your typical workshop. It's a personalized, immersive day dedicated to you and your goals. Together, we'll craft a tailored roadmap to time freedom, ensuring every minute of your day aligns with your entrepreneurial vision.
3. Tools & Templates:
You'll be equipped with proven tools and templates designed to streamline your processes, enhance productivity, and maintain the momentum gained during our intensive.
4. 30 Days of Virtual Support:
As you implement your new strategies, you won't be alone. Our team will be by your side, offering virtual support for a full 30 days, ensuring a smooth transition to your new, efficient routine.
5. Implementation Call (60 minutes):
Within two weeks of your VIP experience, we'll reconnect for a 60-minute call. This is your opportunity to discuss progress, address any challenges, and refine your approach to ensure you're on track to achieving true time freedom.
Your Journey, Supported Every Step of the Way
With Thrive Navigator, you're not just getting a program; you're gaining a partner. We're committed to your success, ensuring you have the guidance, resources, and support to transform your relationship with time and reignite your entrepreneurial passion.
Embark on this transformative journey. Secure your spot and let's navigate towards time freedom together.
Meet Your Coach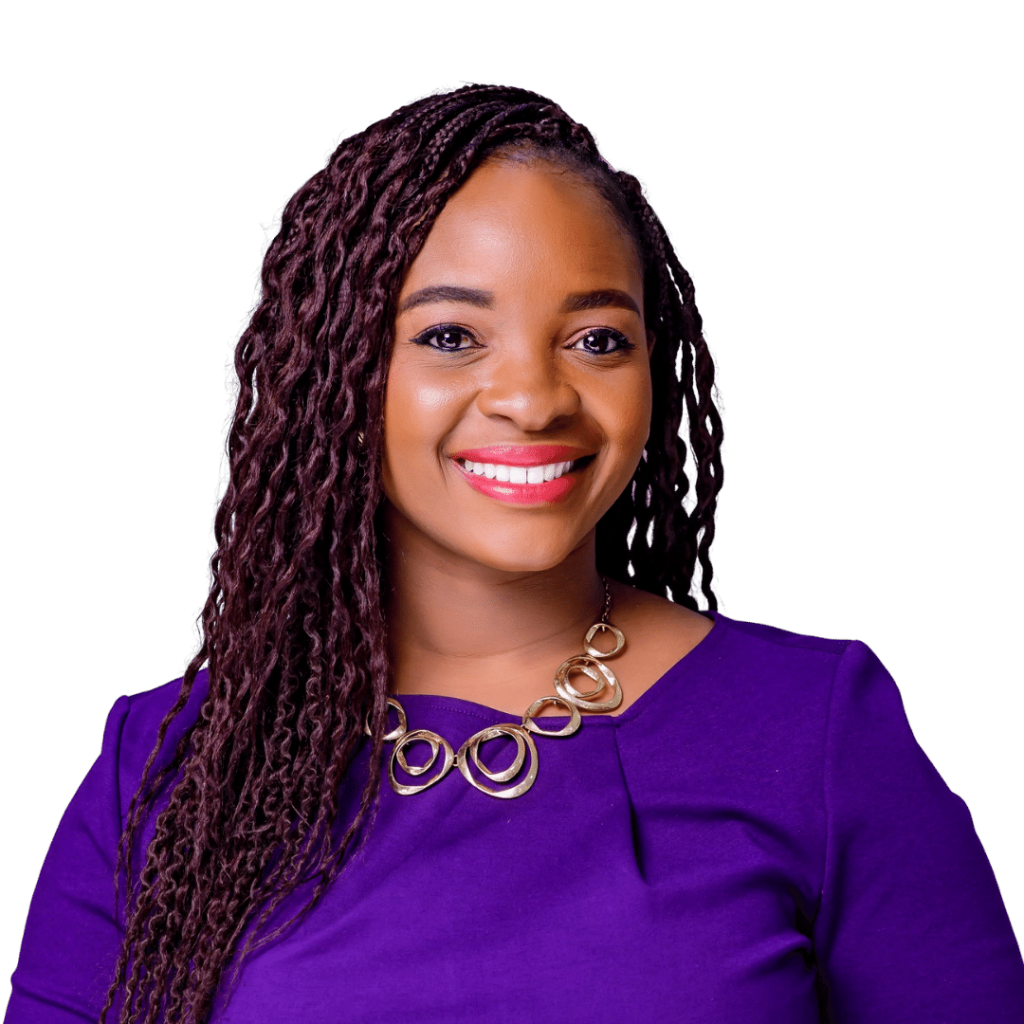 ISIOMA UTOMI
Leadership & Innovation Coach
Isioma Utomi is a highly sought-after leadership coach, and the CEO of Catalyst Experience Solutions, a premier consulting firm that specializes in helping visionary leaders develop a culture of continuous improvement and innovation in their organisations.
With a background in implementing Lean Six Sigma methodology in Fortune 500 companies, Isioma combines a data-driven approach with leadership best practices and creative tools for problem-solving.
She advises entrepreneurs and executives on how to achieve enduring business success.
Get Started: Book a Discovery Call Today
Take charge of your business's future. Don't let uncertainties dictate your success. The VIP Day is a limited time opportunity to gain invaluable insights and strategies that will set your business on a trajectory of growth and resilience.
Ready to thrive? Book a discovery call today to learn more about how the Thrive Navigator VIP Day can transform your business and help you achieve unparalleled success.
—
The VIP Day is designed for small business owners, entrepreneurs, and founders who want to redesign the way they work so they can build resilient businesses and make time to focus on strategic growth. Availability is limited. Book a discovery call for more information.